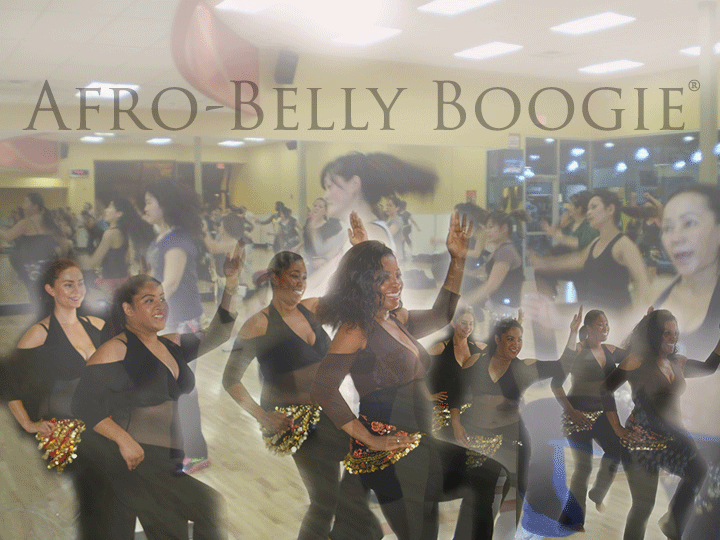 ​

Ignite ~ Body | Mind | Spirit
Join the dance revolution!
Professional Bellydance Performer and Instructor
Bellydance, Dance Fitness and Sensual Empowerment
Afro-Belly Boogie® | ClubBelly™ | ShimmyBurn™ | DanzClub™
The 4 core programs are delivered in 5 weeks through 10 modules:
Celestial Goddess™ Program Outlines
What will be in your program?
Module 1:
The workout defined
Outline the workout modules
Basics in physical form
Module 2:
Program vocabulary and definitions
Dance Fitness Safety
Musicality
Module 3:
The 8 STARS of our programming
Dance foundations – introduction
1*2*3 Dance (basics in dance – specific to the format)
Foundations | Posture | Presentation
Module 4:
Theory - Circles
Theory – Drops | Lifts
Theory – Eights | S's
Module 5:
Theory – Isolations
Theory – Shimmies – upper body
Theory – Shimmies – lower body
Theory – Eights | S's
Module 6:
Drills to strengthen your form
Layering for fitness
Level changing for fitness
Travel steps for fitness
Module 7:
Facilitating workout classes Vs. dance classes
How to cue, count and motivate
Building successful energy for fitness BOOM!
Module 8:
The workout format – Putting you class together
Workout choreography
Module 9:
More advanced choreography
Counting and creating choreography
Module 10:
Modifying movements
Customizing steps
Completion of your program
Final: Upload your teaching video
STAR program™
3 week program delivered in 5 modules
Module 1:
8 Celestial Goddess™ stars
Opening up your group
​
​
Module 2:
Through dance:
Release the stories that you may have about yourself
Heal | Pamper | Ignite the Body
Heal | Pamper | Ignite the Mind
Heal | Pamper | Ignite the Spirit
Module 3:
Passion veil movements
Passion veil choreography
​
Module 4:
Celestial Goddess™ party format
Pulling it together
Use of the Party Kit
​
Module 5:
Keys to a successful party
Marketing your class
Final review
​